Our Desire

"You must go or send a substitute."
-Oswald Chambers

Our desire is to see a Bible-believing, Bible-practicing Independent Baptist church planted in north Edmonton.

North Edmonton is home to immigrants from Europe, the Carribbean, the South Pacific, Africa, and Southeast Asia, as well as the good people of Canada. There are over 250,000 residents in this area, who desparately need the Gospel of Christ!
What Others Say About Us
| | |
| --- | --- |
| "Jerry grew up on the mission field. He has been faithful in the Lord's work for many years. He is doing a good job as the Lord leads starting churches in Canada." Pastor Daniel Hillard - East Keys Baptist Church - Springfield, IL | "Bro. Jackson is a veteran missionary, having served abroad and at home, growing up on the mission field and planting and pastoring churches. I would not hesitate to recommend him as a church-planter." Pastor Barry Farnsworth - Victory Baptist Church - Kingfisher, OK |
Family Pictures
Contact Information
Sending Church/Support Address:
Liberty Baptist Church
2416 95th Street
Lubbock, TX 79423

Personal Correspondence:
P.O. Box 70130 Londonderry
Edmonton, AB T5C 3C0
Canada

Cell Phone: (587) 778-7782

Important Dates:
Jerry - Jan 4 Becky - Jun 8 Anniversary - Jul 24
James - Apr 26 Jared - Aug 1 Jason - Dec 10
Click the button below to visit the website of our church plant.
Click the button below to visit the website of our sending church.
Powered by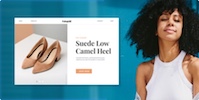 Create your own unique website with customizable templates.